H2020 Fase 2
Difusión del proyecto
Business meeting of the environment sector with Ecoembes. Project presentation by Santiago Miranda.          Cadiz Chamber of Commerce, April 9, 2019.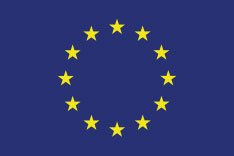 European Union
Ocean Cleaner Technology ha sido beneficiario del Fondo Europeo de Desarrollo Regional, cuyo objetivo es conseguir un tejido empresarial más competitivo y gracias al que ha acudido a la misión comercial a Nor Shipping – Oslo, para fomentar su internacionalización. Esta acción ha tenido lugar en junio de 2019. Para ello, ha contado con el apoyo del Programa Internacional de Promoción de
la Cámara de Comercio de España.
Una manera de hacer Europa