Hydrocarbons and large oil spills are major, dangerous disasters whose consequences to ocean, seas, rivers and coastal ecosystems and economies can be felt for decades.
It is impossible to predict an accident. Therefore, an effective pollution control equipment must be permanently available, while being put to profitable use among cleanup operations.
An effective solution to clean the ocean hits the market:
"OC-TECH VESSEL"
OC-Tech® vessels can cleanup any oil and hydrocarbon spill and can also carry out several maritime works.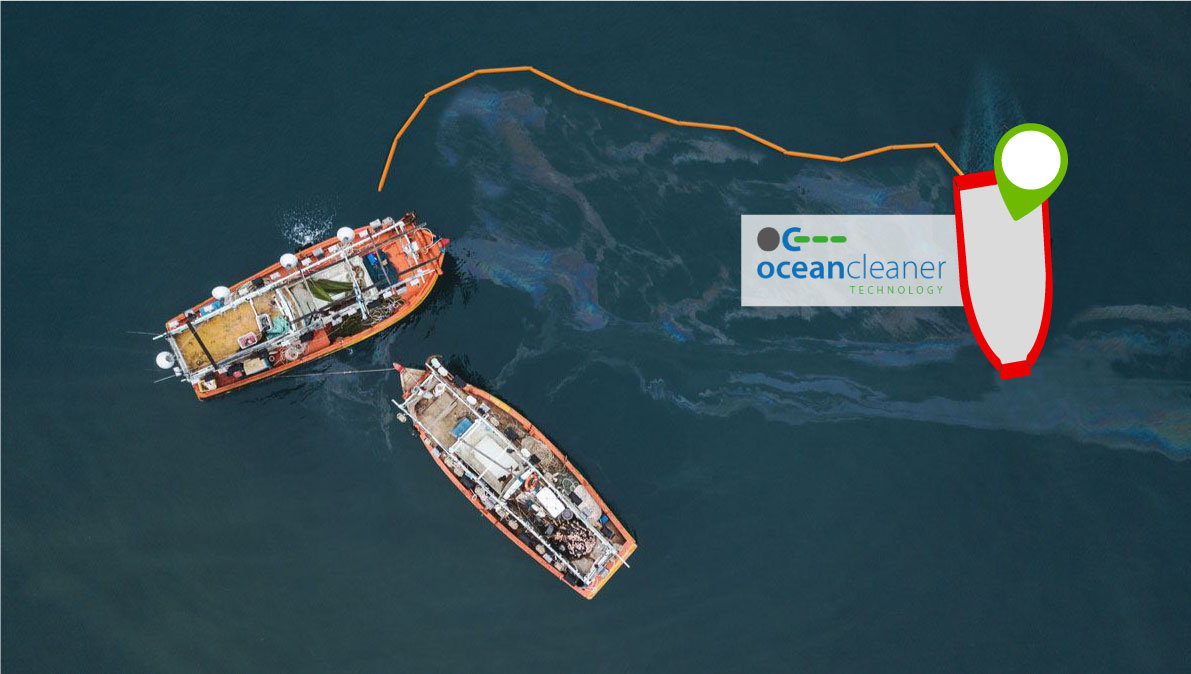 ❌  Between 1.900-2300 million tons of crude fuel are transported by sea every year.
❌ More than 20 million tons of hydrocarbons are dumped into the sea every year.
❌ Hydrocarbons are quite poorly biodegradable, therefore, they pose a huge threat to the marine biodiversity of our planet.
❌ Due to routine refueling spills and accidents a huge amounts of flora and fauna marine ecosystems are irreversibly damaged every year.
❌ Hydrocarbons and oils do not sink, they remain on the water surface to reach the coastline and beaches many times, where cleaning is much more difficult and expensive than at sea.

20 million tons of OIL reach the sea every year
Accidents and routine spills affect marine biodiversity, nearby coastal population, tourism, fishing industry, fish farms, etc.

77.000 dead birds eVERY year
It is estimated that approximately 77.000 seabirds die due to accidental spills every year, which also affect thousands of turtles and cetaceans.

Maritime traffic massification
Maritime traffic grows daily, only Europe Union need 800 million tons of oil every year to satisfy the crude demand. Hydrocarbon spill accidents increase in proportion to marine traffic, and they appear randomly at any coast and everywhere.
An excellent solution to recycle hydrocarbon spills
✅ As port and coastal cleaning multitask vessel, the OC-Tech® is ready and alert to cleanup any oil & hydrocarbon accident.
✅ The OC-Tech® attacks the oil spill, can isolate it with a barrier, collects it from the sea and stores it into containers through a continuous process.
✅ The oil spill will be delivered to authorized managers in a nearby port to be recycled and recovered
✅ The new OC-Tech ECO Rapid has electric engines and can be easily transported by road.
LOOK AT HOW THE OC-TECH CLEANS